providing top quality roofing services and installation in Sherman Oaks, California
providing top quality roofing services and installation in Sherman Oaks, California
California's Top Choice for Roofing Companies in Sherman Oaks and Los Angeles Area
Preserve your most valuable asset by hiring the best roofing company in Sherman Oaks: Golden Coast Roofing! Call today!  
As the premier roofing company in Los Angeles, we serve some of the biggest names in entertainment, politics, and commerce. Discover what makes our team of discreet professionals the most sought-after roofers among LA's highly discerning homeowners. 
A Roofer in Sherman Oaks, CA, That Homeowners Can Rely On
Roofing projects represent significant undertakings that require a considerable investment from property owners. You need a roofing company that you can trust to show up on time and execute a long-lasting roof repair or roof replacement.   
At Golden Coast Roofing, we enjoy a stellar reputation for punctuality, craftsmanship, and cleanliness. Our seasoned crew of roofing professionals offers a full suite of residential roofing and commercial roofing services. Some of our most popular services include:   
Roofing installations, roof repairs, and roof replacements

 

Roofing evaluations and roof maintenance

 

Professional waterproofing

 

Silicone roof coatings

 

Leak emergencies
Your Preferred Roofing Company in Sherman Oaks and the Surrounding Areas
When you perform a top-quality service, word tends to get around, especially in LA. At Golden Coast Roofing, personal referrals make up most of our business. Our elite clientele appreciates our commitment to privacy. However, there are plenty of reasons to hire the best roofer in Sherman Oaks.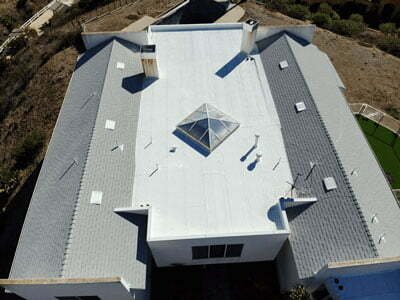 Complimentary Roof Evaluations
Get a free checkup for your roof from the top roofing company in Sherman Oaks. At Golden Coast Roofing, we believe every property deserves a showstopping roof! Nothing upsets us more than seeing old, neglected roofs on otherwise beautiful homes and commercial buildings. That's why we always offer complimentary roof evaluations in Los Angeles and the surrounding areas.
Generous Warranties
We use the finest available materials for roof repair or roof replacement. By choosing ultra-premium roofing supplies, our clients enjoy the best warranties on the market. Whether your roof consists of terracotta tiles or asphalt shingles, you will enjoy the security of some of the most extended warranties in the industry.
100% Guaranteed Customer Satisfaction
Our team of veteran roofing professionals stands behind every project we complete. If our clients feel dissatisfied with any of our work, they can always let us know, and we will do whatever it takes to make it right. We aim for 100% customer satisfaction and intend to achieve it through flawless roofing services and exceptional personalized service. 
Cutting-Edge Tools and Technology
We believe in delivering the best possible results every time we accept a roofing project. To ensure that we execute the perfect roof repair or roof replacement, we employ the latest technology and industry-leading tools to assess and remedy all roofing issues. When you hire Golden Coast Roofing, you acquire the services of diligent roofers who use the best equipment available.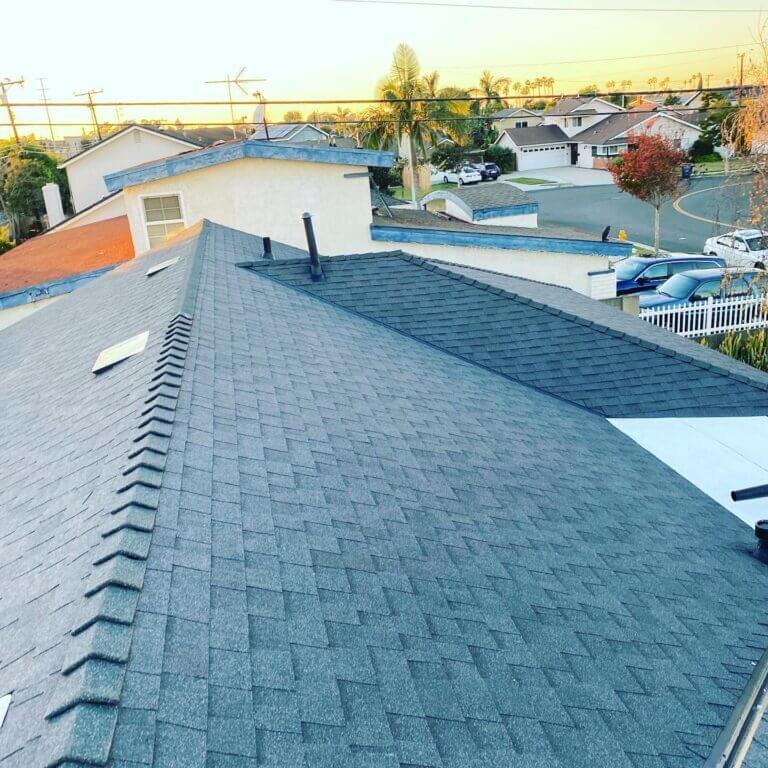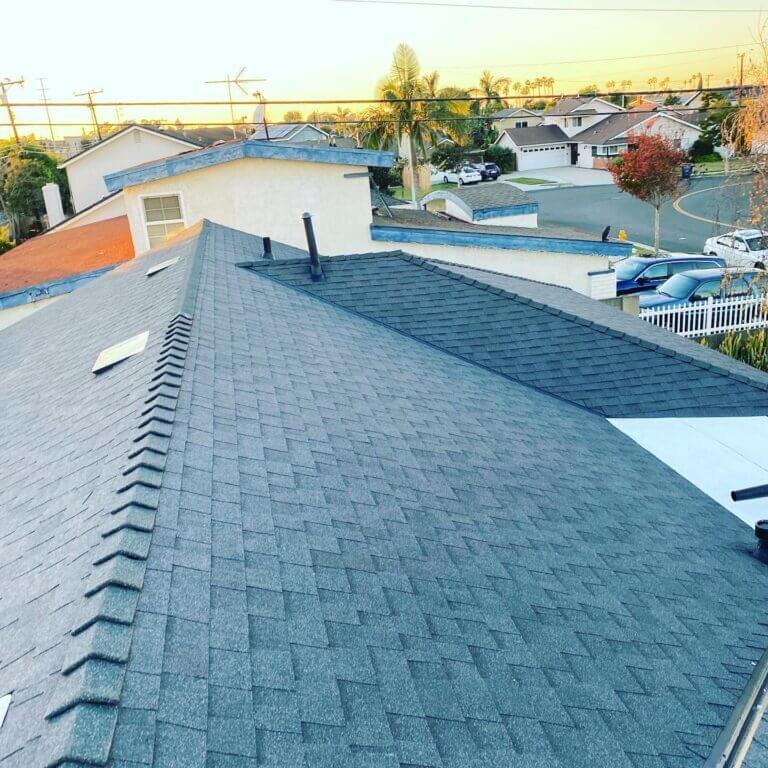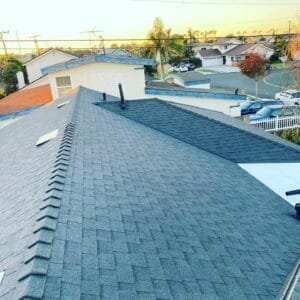 The Best Roofer Los Angeles County Has To Offer
Beautify your Los Angeles home or office building with a long-lasting roof! Contact Golden Coast Roofing today at 213-810-5822  for a free roof evaluation from one of our friendly roofers. 
California Title 24, Understanding How It Affects You California's Title 24 energy standards address the energy efficiency of new construction of, and additions and alterations to, homes and commercial buildings. Since buildings are one of the major contributors to electricity demand, the goal of Title 24 is to reduce energy consumption in California for its energy future. The Title 24 Roofing Code establishes new requirements to promote the installation of Cool Roofs in Steep Slope Construction. Cool Roofs are roofs designed to reflect more sunlight and absorb less heat than a standard roof, and need to meet or exceed the .20 requirement for Aged REF. Thus, significantly reducing energy costs and urban heat islands. Our Roofing Products is committed to adhering to the California Energy Commission's energy standards by providing our Customers with Cool Roof concrete tile solutions that not only meet the new requirements, but deliver the beauty, durability and value that
Book your FREE Estimate with one of our Roofing Experts Today.
Joel Goldstein
2023-01-23
Max and his team are absolutely the best of the best. Thoroughly professional, smart, prompt, pleasantly and articulately communicative, patient, and excellent with follow-up. My dining room ceiling unexpectedly started to leak in the middle of the downpour at 9:30 PM on New Year's Eve. Max was on my roof with me the next day (that's right, New Year's Day) spreading the tarp until the rain stopped and his crew could come out to do the work. The crew came as soon as it was safe to do so and they did a magnificent job. Max personally made sure the crew got it all right (he didn't need to do that, they actually did get it right). When it was all done, Max came by again so I could ask a few questions. The not-so-good news is my roof is closing in on 25 years old and probably will need to be replaced in a few years. The great news is, I will not be hunting around for a reputable roofer -- I have one and I am not losing his number.
Parnun Parkjitta
2023-01-18
We had a roof leak over the holidays at our rental property in Cerritos. Contacted several roofing contractors and no one wanted to take the job because it was a small job. Max and his team to the rescue! We highly recommend Golden Coast Roofing for your roofing needs. They were very responsive and kept us updated on the project. Max, Avi, Daniel and the crew did a great job fixing the leaks and replaced all the cracked tiles on our roof. We'll definitely be using them in the future.
Mark Matsumoto
2022-12-15
Max and team did a fantastic job. Good price and work.
A new roof is a major undertaking. Like many homeowners, I put off replacing mine for years…and then the rains came, and I needed help fast. Fortunately, Golden Coast was there. Max was wonderful, quickly presenting me with repair options as well as quotes for a new roof. No pressure, just helpful information. I opted for a new roof and I couldn't be happier with the result. Prompt, quality work at a fair price by honest professionals who know what they're doing. The new roof looks fantastic. I thought getting a new roof would be a nightmare. But thanks to Max and quality team at Golden Coast, this project couldn't have been easier. Thank you!
After getting numerous quotes to remove and replace my tile roof and install new underlayment, I chose Golden Coast Roofing; and here's why. Max, the owner, does business the old-fashioned way. His word is golden (pun intended). His promises were all kept and there were no "surprises"; as he promised. Clearly his intent is to build up long term relationships with his customers; like I said, the old-fashioned way of doing business. As a senior, I appreciate his honest, integrity and his straight forward approach to business. His foreman Gerber and the rest of his talented crew are top notch, polite, hard working and show pride in workmanship with their attention to detail. I can go on and on but suffice to say.......I highly recommend this company.
Nothing to say about Golden Coast Roofing except for GREAT JOB! Pricing, service and workmanship was incredible. Owner Max is a pleasure to deal with and super flexible and responsive.
Max and his team were great. Starting with the estimate, Max arrived on time, got on the roof, took the measurements, made a assessment of the condition of the roof, and quoted us a price. This took about 10 minutes. An email with the itemized details followed the next day. As anyone that has sat though multiple "presentations" from other contractors who request that both you and your wife be present, you'll understand why we appreciated Max's straight-forward approach. After we signed the contract, Max got the permits and set the dates for the work to start. These were quick conversations and texts; the city permits arrived, and the roofing crew (6 guys) showed up on the day just as Max said they would. Demolition took place on Tuesday, city inspection on Wednesday, and the roofing materials were delivered that afternoon. We had a new roof by Thursday afternoon. The final inspection occurred on the following Monday. The actual work took place in 2 days (for a 2,600 sq. ft. roof) which was great as we were able to resume our normal lives. This is especially important as most of us are working from home these days. For the inspections, Daniel (another employee) was there to act as the liaison with the city inspector. Daniel collected the payments from me, and I received receipts from Max later that day. In almost every instance, Max picked up the phone when I called and responded promptly to my texts. But frequent communication wasn't required much because once we set the dates, everything happened as planned. Max delivered everything I was looking for. Prompt customer service and quality work, all with an extremely competitive bid. Now all that needs to happen is for it to rain so we can test out the new roof (I doubt there will be any issues anyway)! Thank you for everything Golden Coast Roofing!
A+ from first contact through bid, demo, install and permitting. The best contractor I've worked with in L.A. County, and I've worked with a lot. Recommended highly and without reservation!
Max and his team not only did a fantastic job, but were very responsive and respectful of the property as well. I will definitely use them in the future.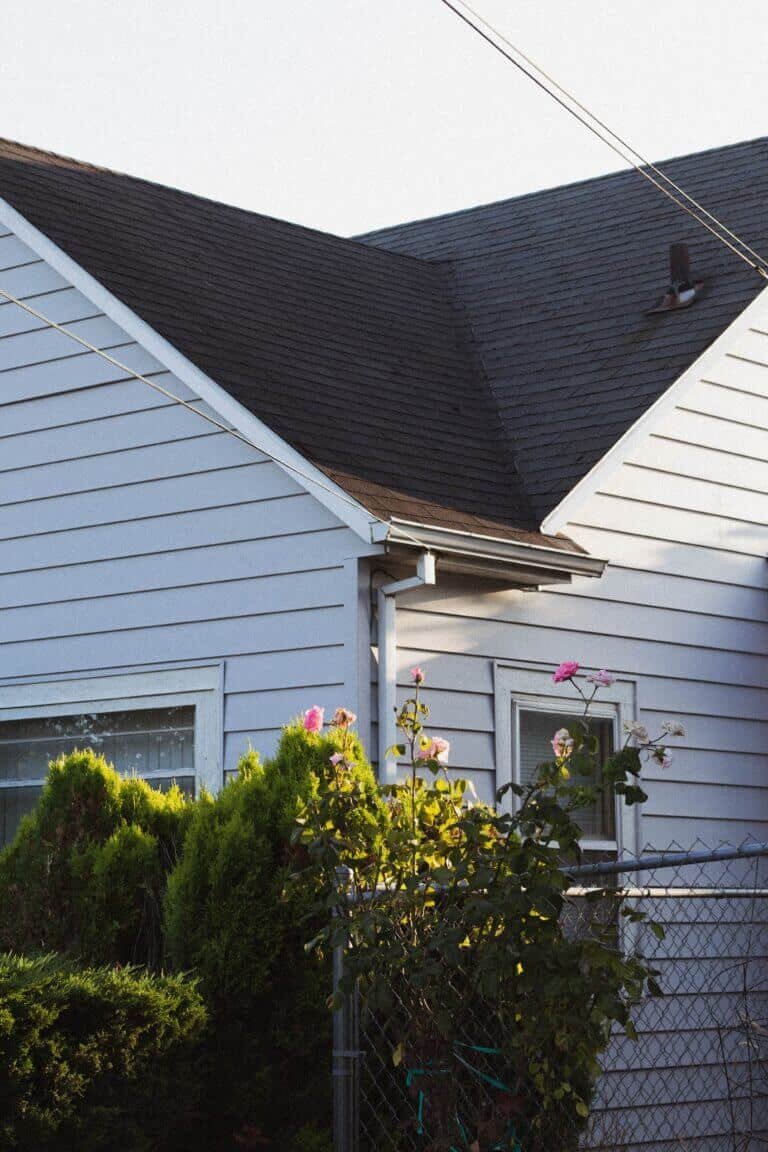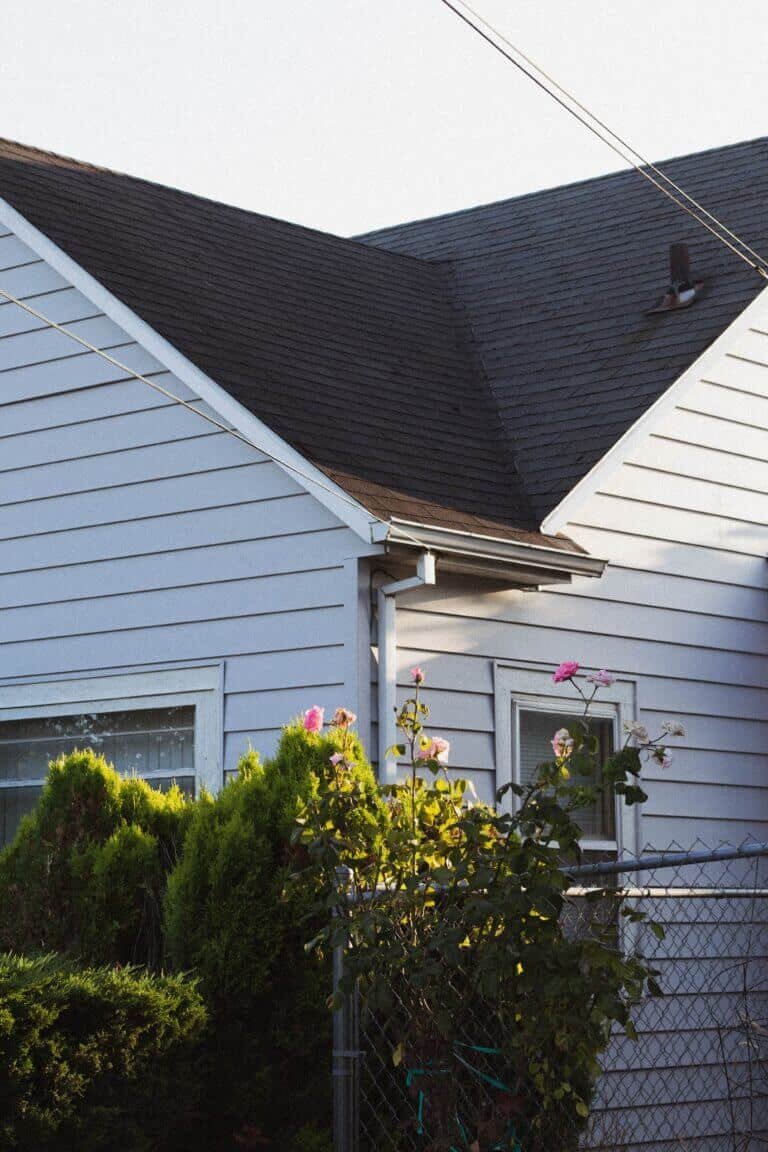 Why Choose Golden Coast Roofing?
Golden Coast Roofing Core Values:
* Deliver standards through service
* Fairness in all interactions
* Personal accountability
* Get it done
* Love what we do!
* Constant improvement of self and company
What Makes Us Different:
•We are prompt and punctual
•We do what we say and do it within the promised timeframe
•We are insured and licensed
•We have a C-39 roofing license, Workers Compensation Insurance (1 Million), General Liability (2 Million) Aggregate and a License Bond
•We have an in-house crew
•We employ and train our roofing technicians. This may not sound like a big deal, but we assure you it is. Unfortunately, most roofing companies subcontract projects to other roofers resulting in losing control and quality of the final product
•We have helpful customer service. When you call, we answer!
Golden Coast Roofing is here for your roofing needs, anytime of the day!