Commercial Roof Replacement
Commercial Roof Replacement Contractor Offering First-Class Services in Los Angeles
No roof lasts forever, and when you find that your commercial roof is at the end of its life, you'll want to call a trusted commercial roof replacement company to ensure that you receive top-quality service. If your roofing system is over 20 years old, or you've started to notice flaws such as leaks or an increase in your utility bills, it's time to consider roof replacement.
We at Golden Coast Roofing specialize in comprehensive commercial roofing services, including commercial roof replacement in the Los Angeles area. We are happy to offer free quotes on all roofing jobs.
While replacing your commercial roof is a significant commitment, it is also a superior investment in your building and business. Once it begins to show signs of aging and deterioration, installing a new roof is the wisest choice since it provides security and a long-term warranty, keeping you from unexpected commercial roof repair expenses for years to come.   
Replacing your roofing system has several benefits that will help you save money and improve the life of your business. When you install a new commercial roof, you can raise your property value while cutting back on energy costs for your heating and cooling systems.   
A new roof will decrease long-term maintenance expenses and allow you to focus on your business without worrying about when your roof will finally give out. If you're in storm-prone areas, it will also keep your equipment and your inventory safer while safeguarding the lives of your employees and your customers.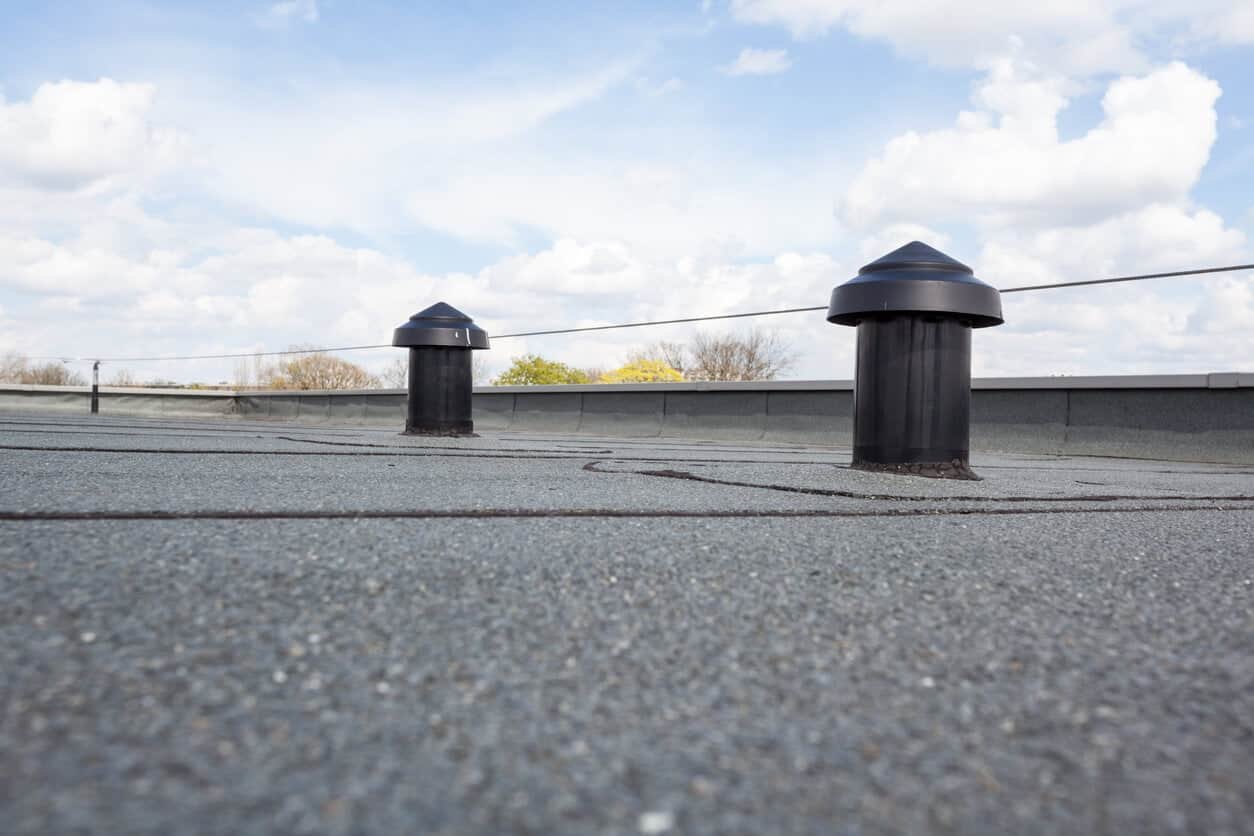 Sherman Oaks #1 Commercial Roof Replacement Company Los Angeles - Golden Coast Roofing
When you partner with us at Golden Coast Roofing for your roof replacement, you'll receive unparalleled service and peace of mind knowing that expert roofing contractors and crew members will handle the job quickly and correctly.   
We proudly offer efficient and effective commercial roof replacement in Sherman Oaks, CA, and surrounding areas. It is an honor to be one of the leading commercial roof replacement resources serving Southern California.   
With each commercial roof replacement, we offer a free quote before going through our best-in-class process to provide you with a top-quality roofing system. Our skilled and experienced team will inspect your roof and provide various layers of protection, including waterproofing and weatherproofing against the elements. 
In ensuring that we provide the best commercial roofing replacement options, the Golden Coast Roofing team removes all old roofing materials and then uses industry-leading materials to install your new roof quickly and keep you protected through the entire process. 
#1 Trusted Roofing Partner
We are a trusted commercial roofing replacement company serving Sherman Oaks, CA, and neighboring areas throughout LA County and Southern California. Don't wait another minute if you think it might be time to replace your commercial roofing system!  
Our Golden Coast Roofing team specializes in commercial roofing replacements of all kinds. We look forward to coming out to give you an estimate and getting started on your new roof in Sherman Oaks!   
Get started with your commercial roof replacement today by calling us at 213-295-6541 or reaching out through our contact form here for a free quote.