Residential Roof Repair Experts
Los Angeles Homeowners' Preferred Residential Roof Repair Contractor
Fix your home's primary defense by choosing Golden Coast Roofing, Los Angeles' leading residential roof repair company, for leak repair services. Our certified roofers perform flawless roof repairs that protect homeowners and their belongings from the elements. Call today!
Licensed Residential Roof Leak Repair Company in Sherman Oaks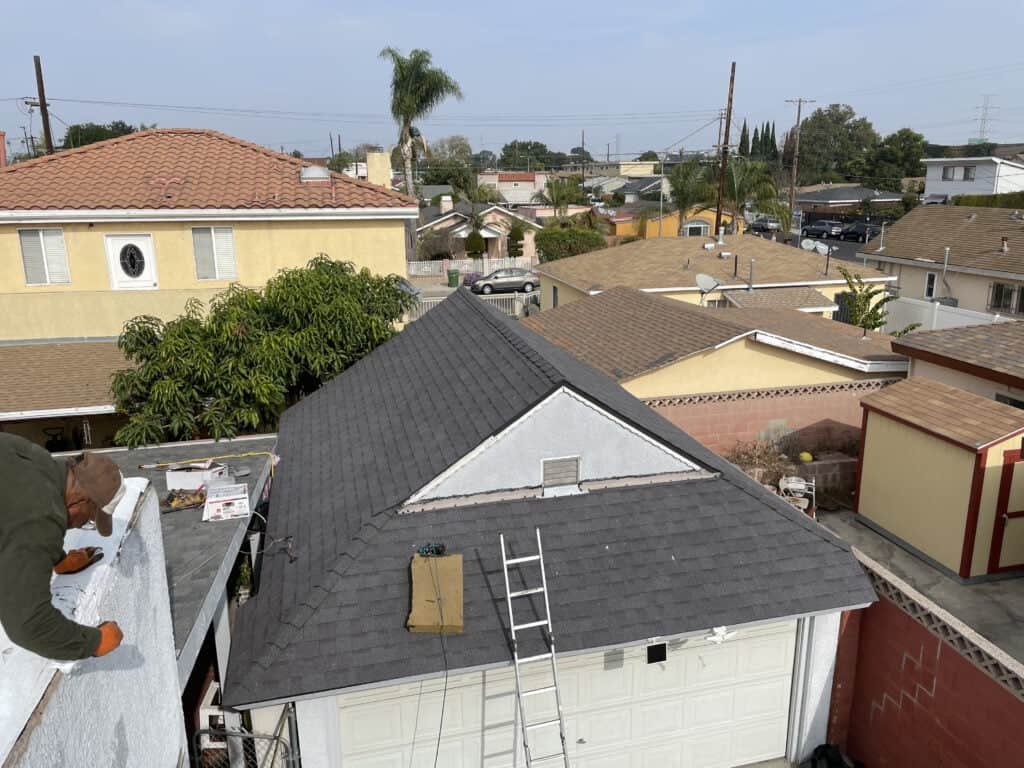 Several factors can lead to a leaky roof. If your ceilings or walls develop wet spots, it's time for a roof repair. Common causes of roof leaks include: 
Inclement weather

 

Broken roof shingles

 

Cracked flashings and chimneys

 

Clogged gutters

 

Long-term neglect

 

Improperly installed rooftop equipment

 
Our professional roof leak repair crew will quickly determine the precise cause of your leak and deliver long-lasting solutions. 
Signs That You Need Roof Repair in Encino, CA
A damaged roof interferes with your comfort and safety and puts your furniture and flooring at risk. But when should you call a residential roof repair company? Contact us at Golden Coast Roofing if you encounter any of the following signs. 
Curled or Cracked Shingles
Check your roof shingles for curling, cracking, or missing corners. Performing an exterior examination helps you identify problematic areas of your roof before they become irreparable. Golden Coast Roofing is the best shingle roofing company in Sherman Oaks an you can always trust our roofers. 
Poor Ventilation
Poor ventilation increases the humidity inside your home, which will rot roofing materials over time. Our roofers always begin every appointment with an evaluation of your entire structure. 
Leaks
Roofing specialists recommend a roof repair as soon as you spot the tiniest leakage. Our expert roofers will trace the source and fix it to prevent further problems.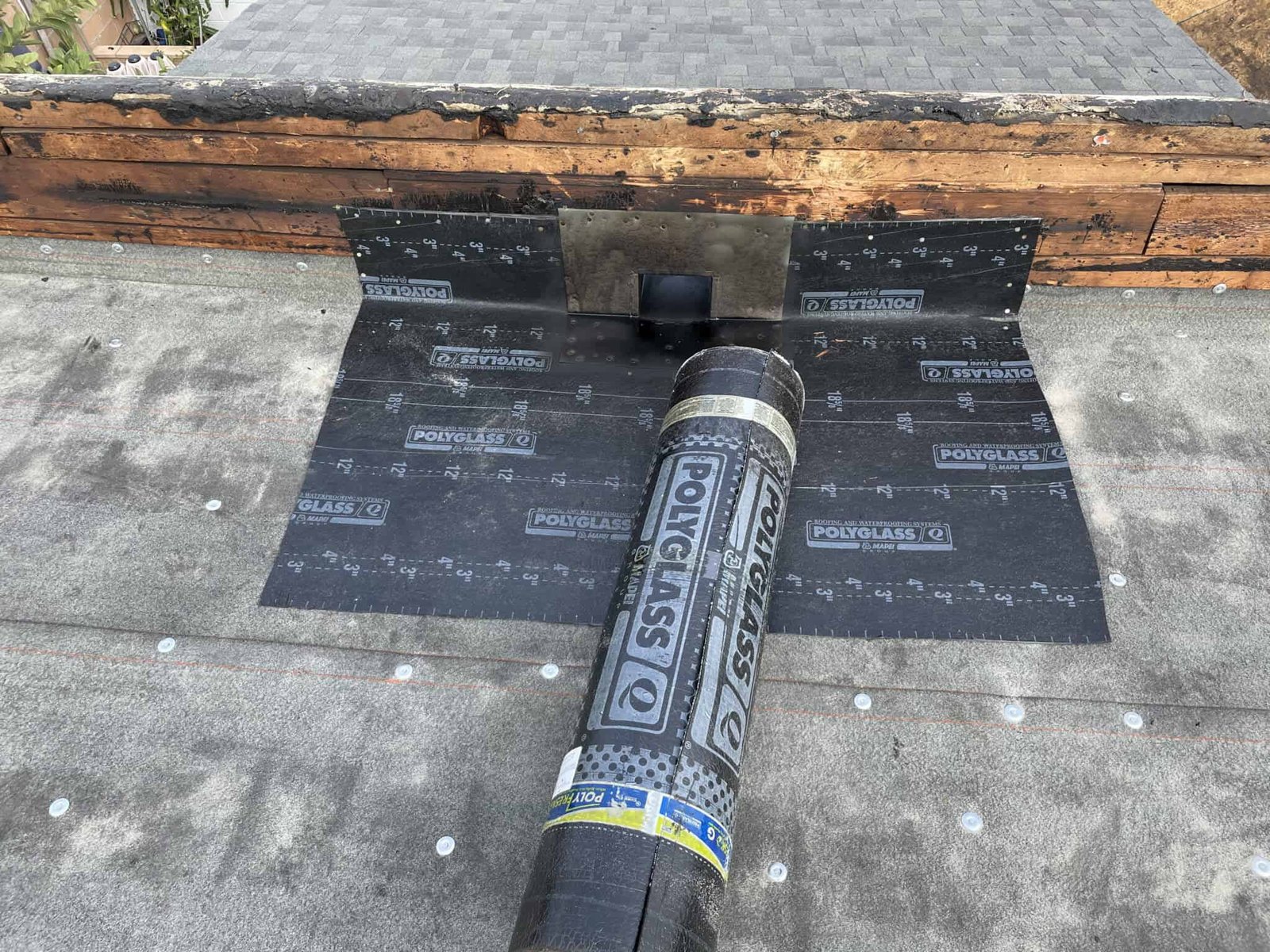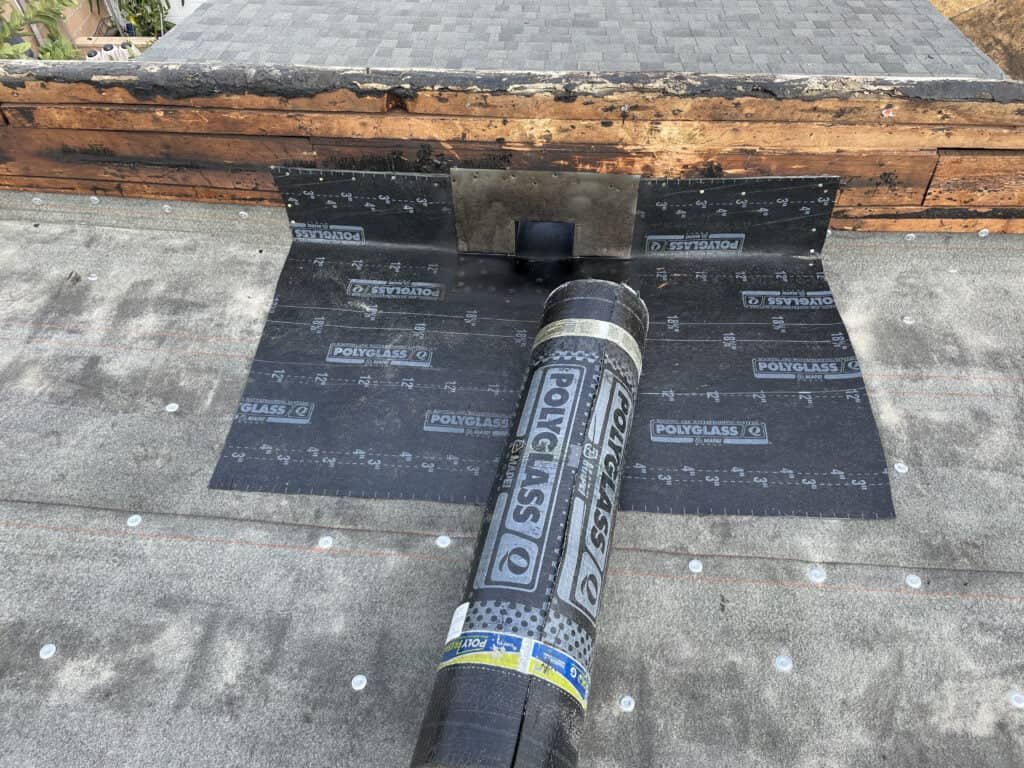 Jammed Gutters
When asphalt shingles wear out, coarse granules may accumulate in the rain gutters. Bits of asphalt that clog your rain gutters indicate advanced deterioration. 
Roof Deck Sagging
Examine your roof's surface for sags. If your roof appears warped or uneven, you may need professional help. 
Wet Spots
Dark and damp spots on your roof signify trapped moisture and may promote algae growth. Poor attic ventilation increases humidity along the roofline and requires immediate attention. 
Cracks Near Roof Equipment
Equipment fitted onto rooftops can sometimes damage the surface. Pipes, vents, solar panels, and chimneys can cause cracks due to ongoing wear and tear. 
Types of Roof Repairs in Los Angeles, California
Our residential roof repair services at Golden Coast Roofing can solve all types of roofing issues. Discover some of the most common types of roof repairs below. 
Shingles and Tiles
Call our roofing experts if your roof shingles or tiles show signs of:
Granule loss

Shrinkage

Weathering

Breakage
Rain Gutters
Get a helping hand when a clogged gutter leak, sags, or overflows. The procedure requires cleaning and sealing or new installation depending on severity.
Flashing
Your roof's flashing needs a roof repair if the material begins to curl or break. Our experts often suggest superior materials like galvanized steel for added durability.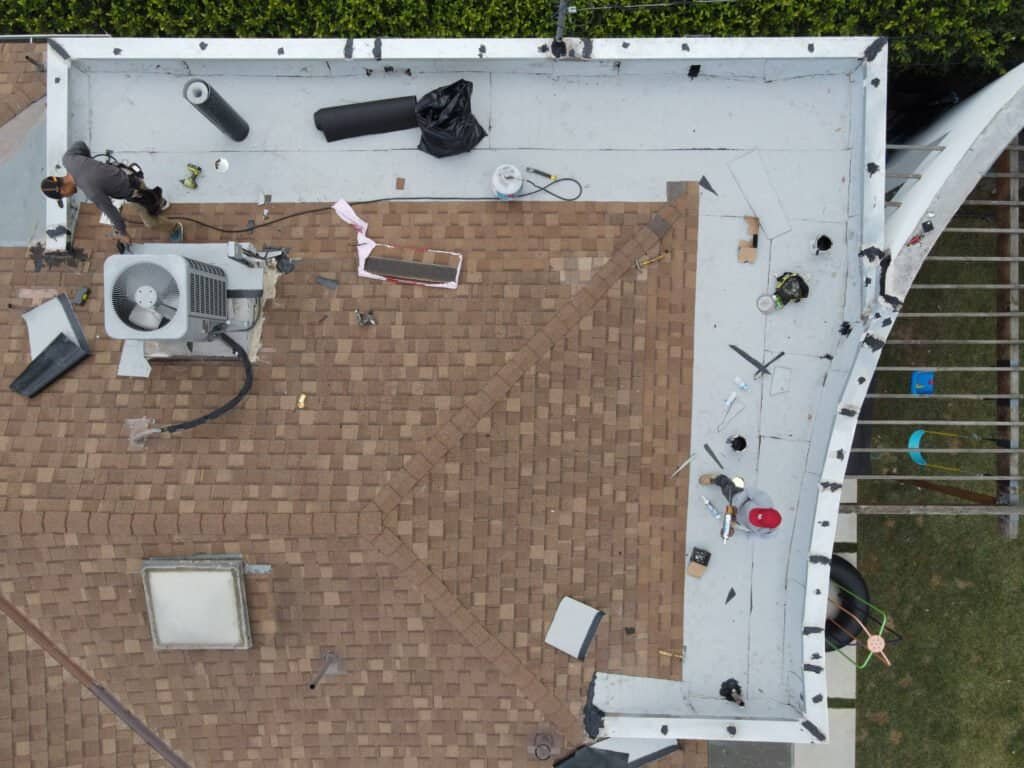 Sherman Oaks' Best Residential Roof Repair Contractor — Call Us Today!
Prevent a total roof replacement by scheduling a roof repair as soon as you notice a problem. Not all roof damage calls for a roof replacement. However, prolonged neglect may invite a cascade of problems for your building's structural integrity.
Contact our team at Golden Coast Roofing today by calling 213-295-6541 for a free estimate of your residential roof repair cost in Sherman Oaks or throughout Los Angeles County, CA.