Top Shingle Roofing Contractor in Los Angeles County
Based in Sherman Oaks, CA, our team at Golden Coast Roofing provides top-quality shingle roofing replacements and installations for residential and commercial properties. With over 10 years of experience, our team comes equipped with the skills, experience, and knowledge to give your home a beautiful but strong layer of defense against the elements.
Customer service is our top priority at Golden Coast Roofing. We provide customers with superior roofing, satisfaction guaranteed. We love what we do, and we aim to produce results that will make you happy, too. Our team of experts will replace your missing shingles and repair shingle roof leaks.
Choose Sherman Oaks' Shingle Roof Replacement Experts
We know that protecting your home runs deeper than a simple residential roof repair. Our top-rated shingles provide a superior finish that gives your home a stunning aesthetic appeal and a layer of protection to maintain your home's structural health.
Our process at Golden Coast Roofing follows best-in-class technical standards to give your home the most superior roofing possible. We treat each roof with the same level of precision while using top-quality materials to complete our integrated system design. More than anything, we value customer convenience, safety, and satisfaction.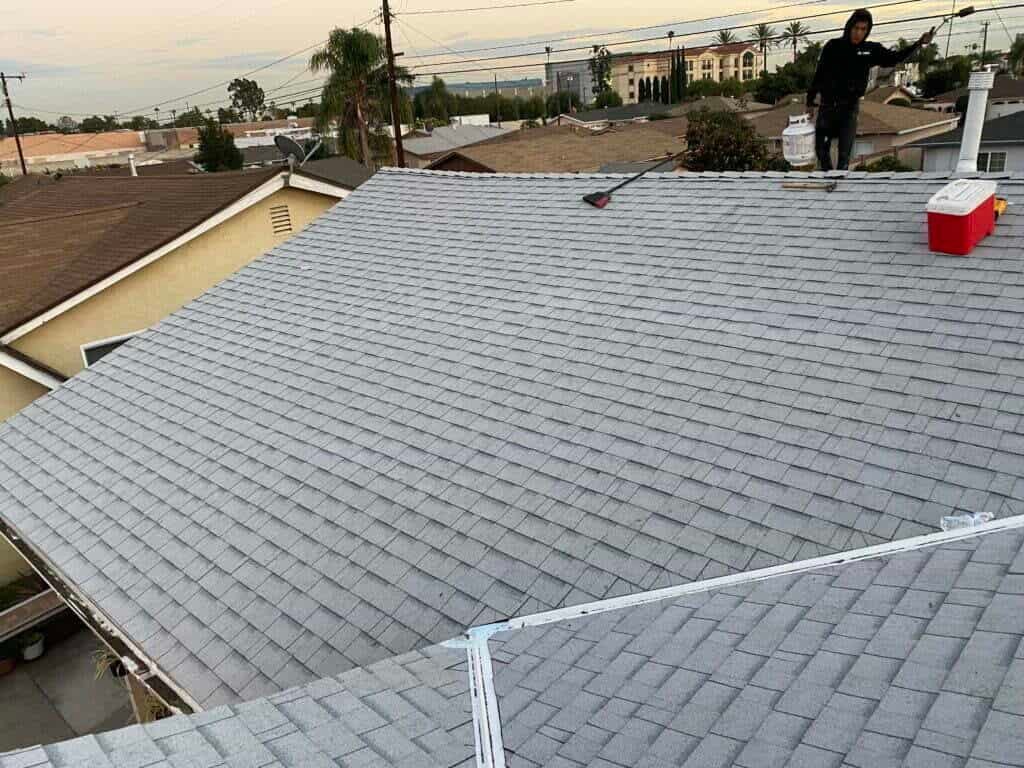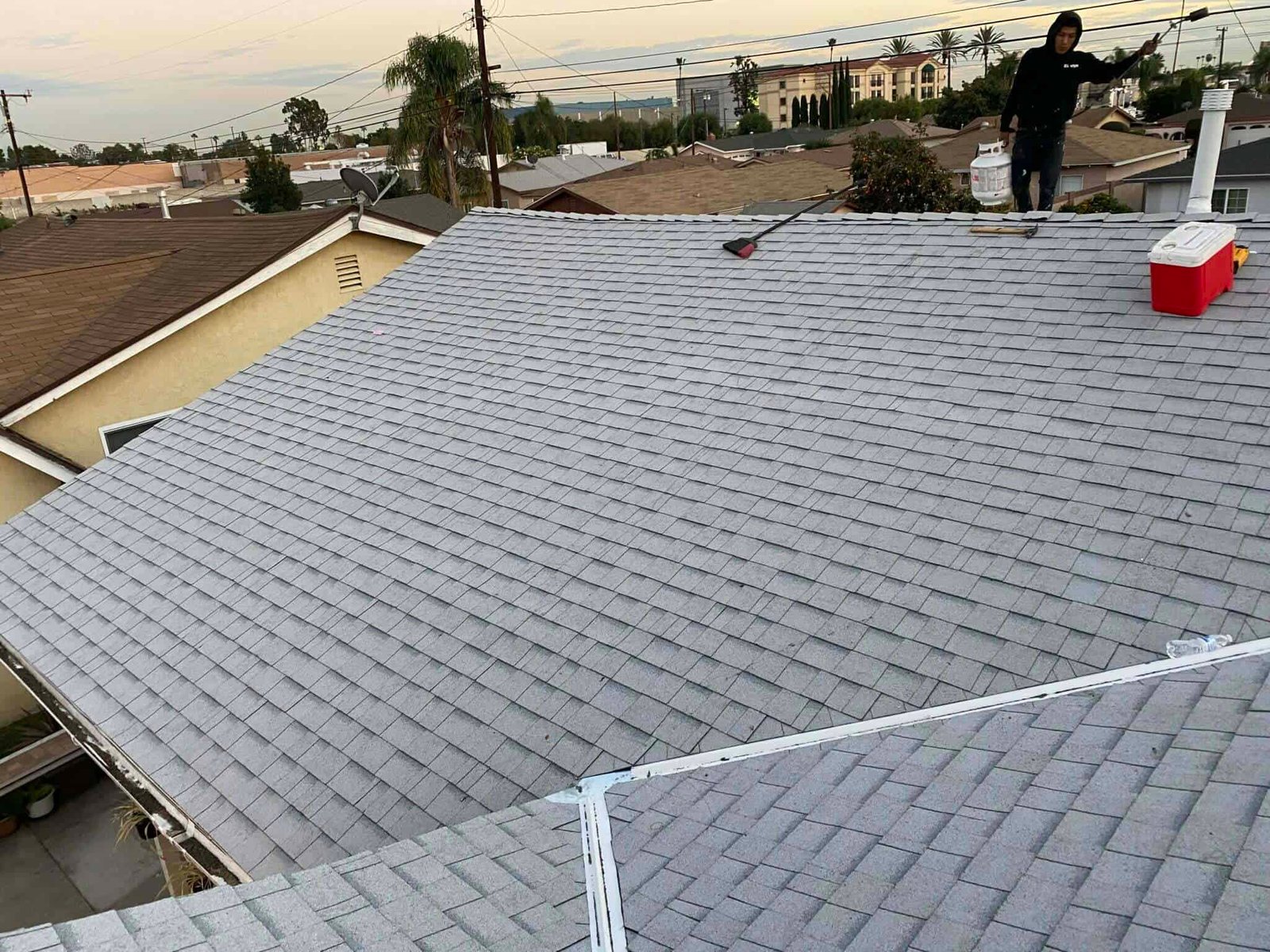 We protect your home in three critical stages: 
The first step is creating a waterproof barrier. 

Nothing is worse than paying for a new roof, only to find a leak in your bathroom or kitchen. Our shingles are superior in creating a barrier to prevent any leakage or damage.

 

The next step is to ensure resistance against the elements.

 We provide shingle roofing meant to last. Our expertly made shingles are versatile to fit all types of roofs and durable to withstand even the worst storms.

 

The last step is achieving balanced attic ventilation. 

The structural integrity of your home is of utmost importance. We take care to place your roof according to your home's needs.

 
Shingle roofing is among the most versatile roofing out there. With so many colors, styles, and materials, you're certain to find the style that fits your home needs. 
We also provide shingle roof repair for existing roofs. Our top notch service can replace missing shingles while maintaining your roof's aesthetic. Whether you need minor roof repairs or a complete shingle roof replacement, Golden Coast Roofing is the shingle roofing company for your home. We are also the most trusted tile roofing company in Los Angeles region. 
Best Shingle Roof Replacement in Van Nuys, CA — Call Us Today!
Finding a shingle roofing contractor is intimidating when you're unsure where to look. Our team at Golden Coast Roofing offers a promise of high-quality roofing that will protect your home and enhance its style.
We pride ourselves on being one of the leading roof replacement and maintenance services in the Sherman Oaks and Greater Los Angeles area. With a specialty in residential and commercial roofing services, you can count on our team to provide the best solutions for your roofing needs.
To inquire about shingle roofing repair, roof replacement, or new roof installation, give us at Golden Coast Roofing a call at 213-295-6541 today if you live in Sherman Oaks, CA, or a nearby community.