Local Roof Tile Repair Company That Sherman Oaks Homeowners Recommend
Our team at Golden Coast Roofing found its start in clay and concrete tile roofing. Since then, we've expanded our work to include roof repairs and roof replacements of all types of roofs — but we haven't forgotten our humble beginnings and the skills we gained working to become a leading residential roofing company in Los Angeles.
Our roofing specialists adapt the materials of your choice to give you a beautiful, durable roof that will last for years to come. We also offer tile roof leak repair for existing tile roofs.
To give your home that fantastic finish, choose our team at Golden Coast Roofing as your tile roofing company, and we'll guarantee results that will exceed your expectations.
Stylish Residential Tile Roof Repair & Replacement in Los Angeles County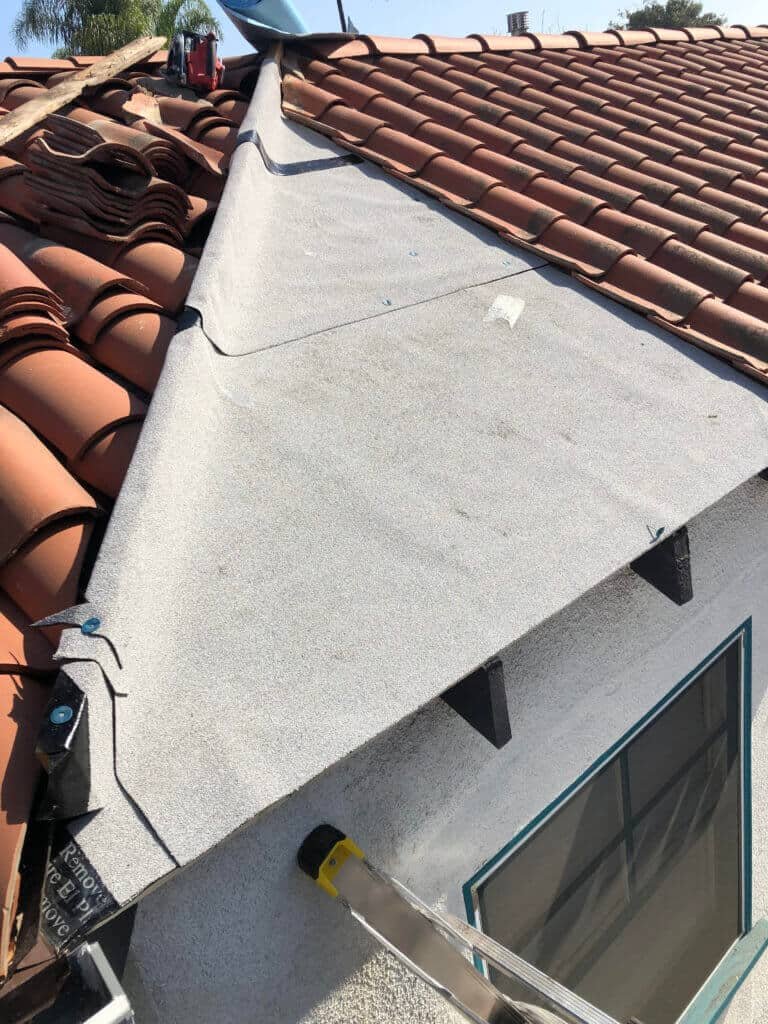 Clay and concrete tiles serve as an excellent water- and weather-resistant layer over your home, but installation can be a challenge. That's why it's crucial to hire a tile roofing contractor and allow licensed professionals to install your new roof.  
For roofing tiles, concrete is by far the most versatile material. Available in different styles, concrete tiles can simulate more expensive materials while providing you with a cost-effective solution to your roofing needs.  
Typically, concrete tiles come in three styles, called profiles:  
Low/Flat – 

Low or flat tiles feature no curves and lie flat on the roof.

 

Medium – 

Medium profile tiles features curves less than or equal to one inch high for every five inches in width.

 

High – 

The largest curved tiles, high tiles curve greater than one inch high for every five inches in width. 

 
Whether you're aiming to emulate Mediterranean architecture with medium tiles, a Spanish terracotta style with high tiles, or the simple aesthetic of flat tiles, Golden Coast Roofing offers stunning results for any commercial or residential tile roof.  We are a flat roof replacement company in Los Angeles who offer expert advice in all types of residential and commercial roofs. 
When it comes to longevity and value, concrete tiles are among the best roofing materials. Perks of concrete tiles include: 
Extreme Weather Resistance: 

Concrete tiles boast a Class A fire rating and resistance to freeze-thaw cycles, making concrete tiles a perfect solution for customers in areas with extreme weather. Concrete is also resistant to insects and rot and can withstand winds up to 150 miles per hour. Even better? Concrete tiles exceed seismic load requirements, enabling them to survive earthquakes.

 

Long-Lasting Material: 

With an average lifespan of 50+ years 

— 

a lifespan significantly greater than most common alternatives 

— 

concrete tiles will prevent the need for repeated roof repairs.

 

Eco-Friendly Alternative:

 Concrete tiles also provide an eco-friendly option for customers desiring a tile roof replacement. Given how infrequently tile roofs need replacement, they cut down on waste, and their thermal properties allow for reduced energy consumption. Moreover, concrete tiles consist of all-natural, recyclable materials.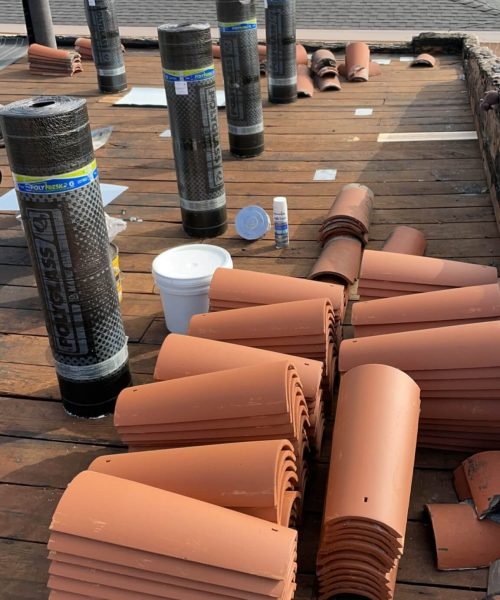 Looking For Fast Tile Roof Leak Repair in Reseda, CA? Look No Further! Call Us Today!
Our team offers superior, industry-leading tile roofing services. We pride ourselves on offering one of the leading roof repair, replacement and maintenance services in the Greater Los Angeles area. With a specialty in residential and commercial roofing services, we will give the best options of solutions to solve your Sherman Oaks roofing needs. 
For more information about Golden Coast Roofing in Sherman Oaks, CA, give us a call at 213-295-6541 to schedule a free tile roofing quote.