Flat Roof Replacement Company
Golden Coast Roofing — Premier Flat Roof Replacement Company in Sherman Oaks, CA
Looking for best-in-class flat roof replacement company for your home or business property in Sherman Oaks? Do you suspect you  need a roof replacement due to its age or key signs of damage, like leaks and water pooling? 
For best results on any roofing project, contact the flat roof experts of Golden Coast Roofing. As a leading flat roof replacement company in the Sherman Oaks area, we can inspect your roof and recommend roof repairs, roof coating, or complete roof replacement depending on the roof's condition. 
Work With Sherman Oaks, CA's Top Flat Roof Replacement Contractor Today!
Flat roofs offer multiple advantages to residential and commercial properties. They are easier to install and repair than sloping roofs. Flat roofs may offer extra usable space on top of the building. 
Last but not least, flat roofs are highly energy-efficient, especially in warm states like California, where property owners don't have to worry about piled-up snow. 
The one major drawback of flat roofs is their shorter average life span compared to that of sloping roofs. With proper installation and maintenance, flat roofs can last up to 25 years and more, but many property owners begin to experience problems with their flat roofs after 10 or 15 years.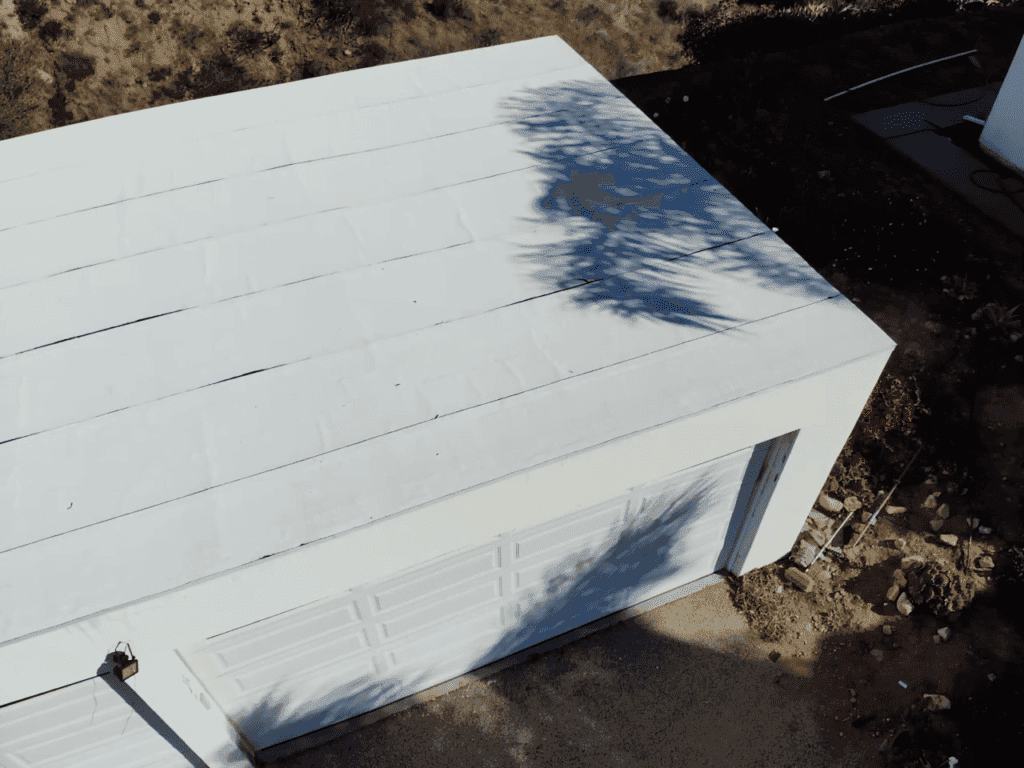 How Can You Know That Your Flat Roof Needs Roof Replacement?
Your flat roof may need replacement if you notice any of the following signs: 
Extensive water pooling

 

Persistent leaks and moisture

 

Splits, cracks, and tears on the roof surface

 

Flashing pulling away from roof edges

 

Severe damage to the roof's top coat

 
Is roof replacement the only solution, or can roof repairs and re-coating help extend your roof's function for a few more years? The qualified, experienced contractors of Golden Coast Roofing can examine your roof and give you an accurate assessment of your roof's condition. We also offer roof waterproofing services in Sherman Oaks.
Why Property Owners in Sherman Oaks Love Golden Coast Roofing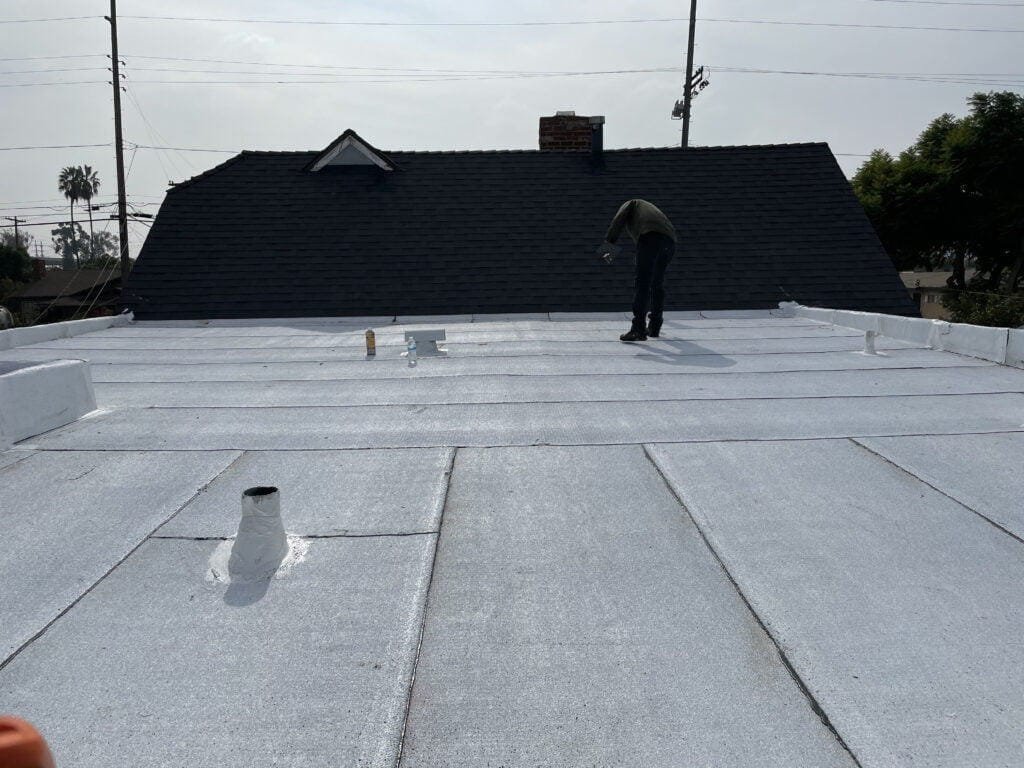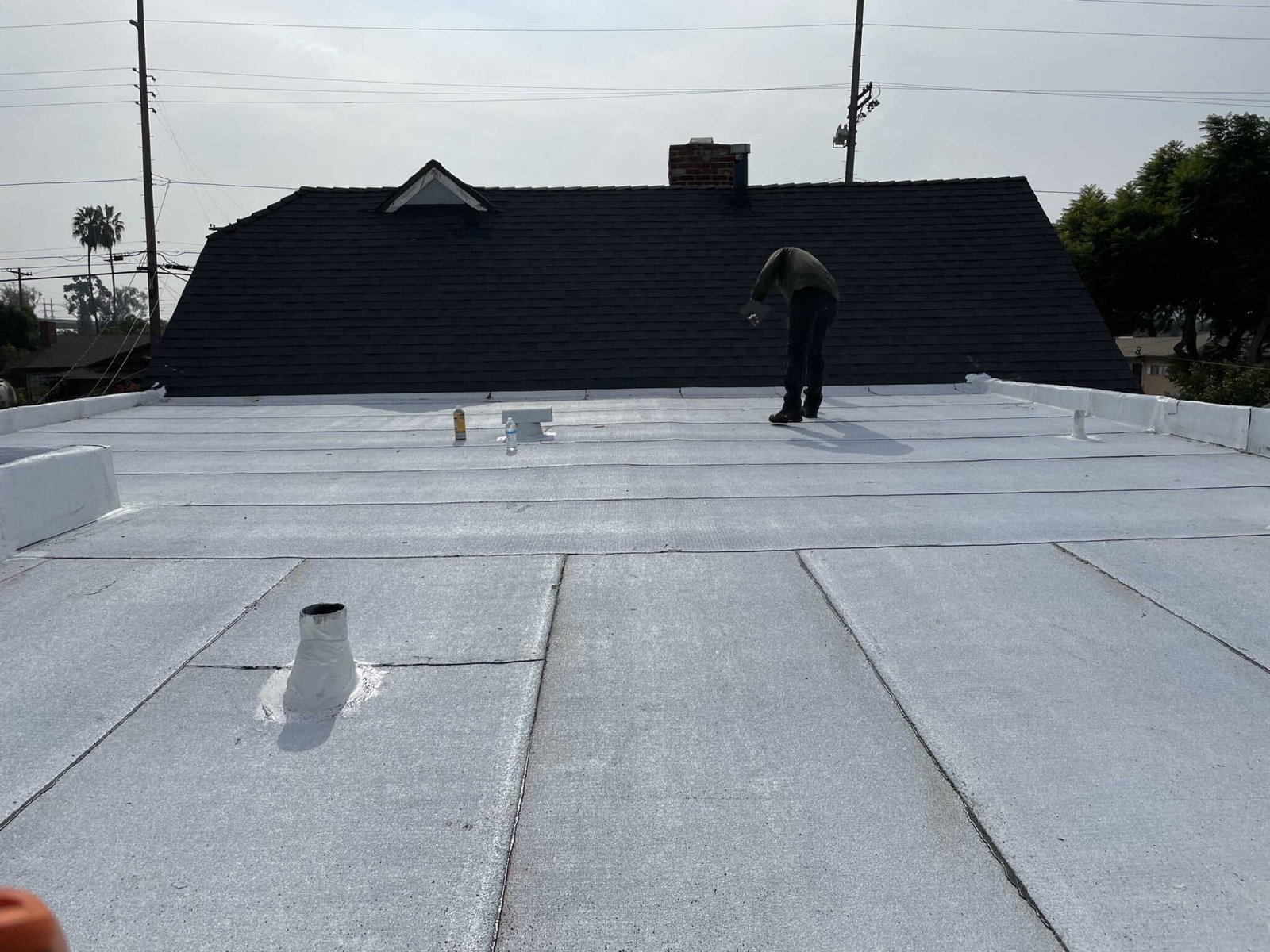 There are many roofing contractors in Sherman Oaks and San Fernando Valley, so why should you choose our flat roof replacement company?
Licensure.

We are fully licensed roofing contractors.
Efficiency.

We provide quality work and always strive to improve our services.
Comprehensive service.

We handle roof repair, roof replacement, and roof installation on any scale.
Flexibility.

Golden Coast Roofing is ready to serve any type of property, including residential roofing and commercial roofing, warehouses, and office buildings.
Satisfaction guarantee.

If you notice any issues after our team finishes working on your roofing project, just give us a call and we will address any problem right away.
Don't wait until roof damage leads to significant structural harm. Contact Golden Coast Roofing for a free quote now.
Golden Coast Roofing — Sherman Oaks' Flat Roof Replacement Expert!
Since its launch in 2020, Golden Coast Roofing has become a leading flat roof replacement company in Sherman Oaks and the LA metro area. Our professionalism and commitment to our clients' needs make us stand out among other local roofing companies. 
Whether you need a total roof overhaul, localized roof repairs, or maintenance services, Golden Coast Roofing is your go-to flat roof replacement company. Request a roof replacement cost estimate by calling 213-295-6541 today.