Commercial Roof Coating Company
Quality Commercial Roof Coatings Service Your Sherman Oaks Business Deserves
Business owners sometimes forget how important roofing is for their buildings. Because commercial roofs are often less visible than residential roofs, you may not realize what shape yours is in until a problem emerges. One excellent solution for commercial roofs is an attractive, durable coating material that can last a long time without a lot of upkeep. 
With commercial roof coatings from Golden Coast Roofing, we can help you take care of your establishment's roof with less maintenance and a longer lifespan. Our skilled technicians have experience working with a variety of roof coating materials, so we can help you decide which coating is most suitable for your needs. 
Choose the Right Sherman Oaks Commercial Roofing Coating Company-
Golden Coast Roofing
What makes our team at Golden Coast Roofing a leader among commercial roofing companies in Southern California? These qualities set us apart from our competitors:
Better training

Top-quality materials

Superior customer service

Industry-leading professional equipment to tackle any size roofing project
We use the best commercial roof coatings and can determine which would work best for your structure. Whether you have an office building, warehouse, restaurant, church, apartment complex, or hospital, we can help you prolong the life of your business's roof.
If roof coatings and roof repairs are not enough, we can also recommend and install a commercial roof replacement that will provide you with long-term benefits.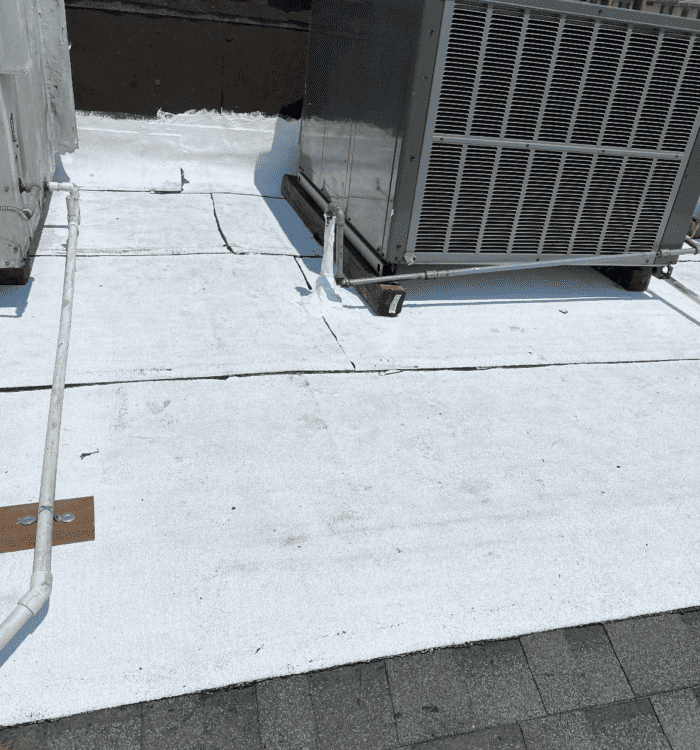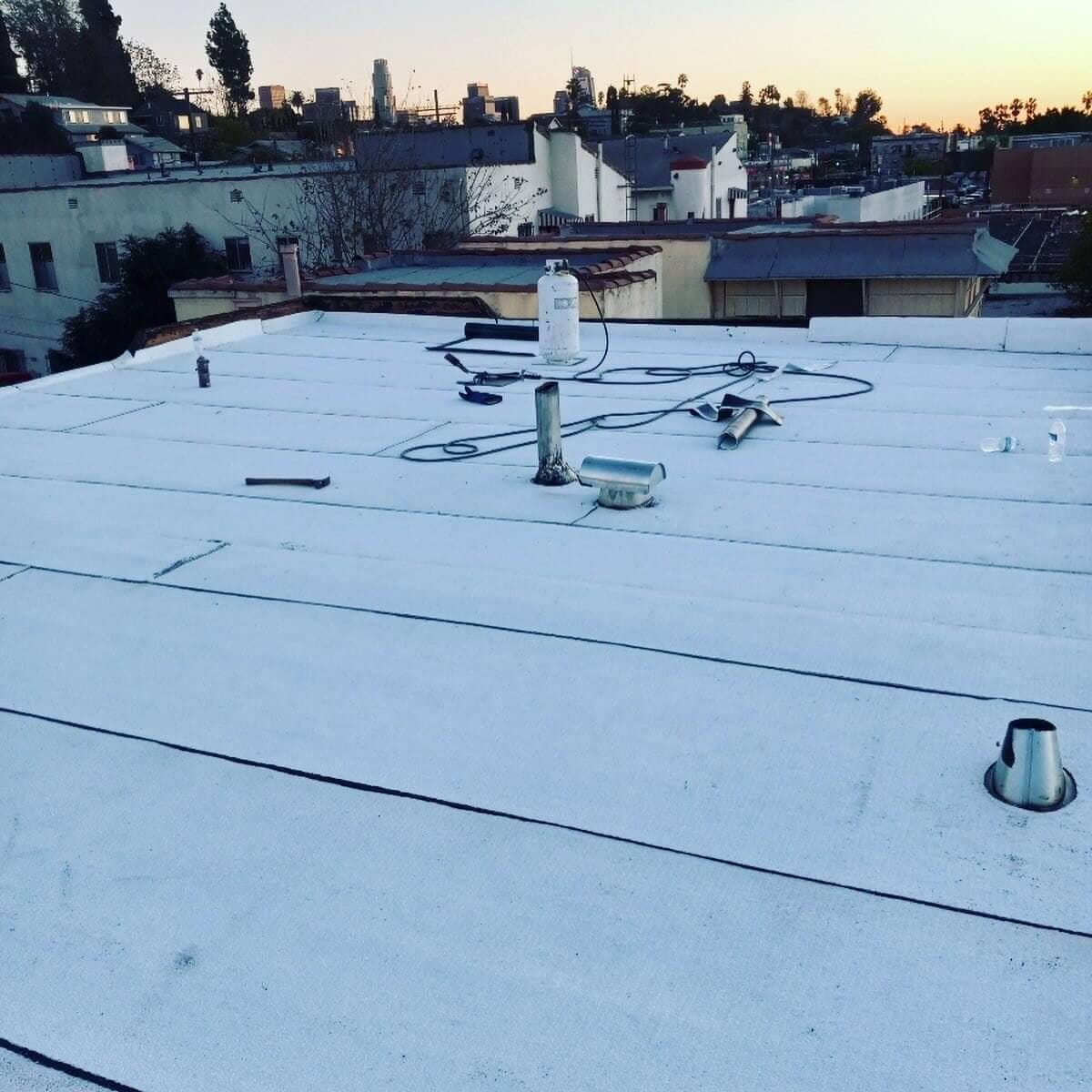 Which roof coatings do we install, roof repair, and roof maintain? Here are the most common coating materials we use in Sherman Oaks and the surrounding areas of Southern California:  
Rubber

 

EPDM

 

Spray foam

 

Asphalt emulsion

 

Silicone

 

Elastomeric

 

Rolled roofing

 
One of the most popular options that business owners choose in this sunny environment is a cool or white roof coating, which can be elastomeric, silicone, or a combination of the two. White paint tends to chip away thanks to wind, sun, or weather exposure. However, reflective white roof coatings are durable, Title-24-compliant, and energy-efficient. 
Cool roof coatings save you money over time by keeping your building's interior cool while lowering your energy bills. They can also add years to your roof's lifespan, and they are easier to maintain and replace than are other roofing materials. You may even receive tax benefits with a white roof coating. 
The Best Commercial Roof Replacement Specialist in Sherman Oaks, CA
Why should you trust us at Golden Coast Roofing over another commercial roofing contractor in Sherman Oaks? It's simple—we do the job right the first time, every time! We have specially trained commercial roofing technicians on our team. What's more, we never subcontract a job out to less-skilled workers who may not understand how commercial roofs differ from residential ones.
Our roofing experts begin with a thorough inspection to identify any problems before applying a roof coating. We will make repairs as needed and clear your roof of debris, dirt, or standing water to ensure a clean base. Then, we'll apply your roof coating in layers to create a watertight, seamless roof coating built to last.
Let us show you the difference that working with a local commercial roofing company can make. To learn more about our commercial roof coatings, including our roof installation process, materials, and benefits, call us at Golden Coast Roofing at 213-295-6541.