Residential Roof Replacement
First Class Residential Roof Replacement Service in Los Angeles, California
Maximize your comfort and protection with a residential roof replacement from Golden Coast Roofing. Our top-quality roof replacement services make us the most sought-after roofers in Sherman Oaks, California. Call us today! 
Sherman Oaks Residential Roof Replacement Contractor - Trust the Expert!
At Golden Coast Roofing, our team of professional roofers can replace your old shingles or tiles in no time. Consult with our experts for suggestions regarding the latest roof replacement materials for your roof. In the meantime, discover the most common reasons for a roof replacement below. 
Weather Damage
Weather conditions like rain, hail, and strong winds can damage your roof. Strong winds blow your shingles off, and heavy rains can wear them down. Uprooted trees can destroy your roof, resulting in a need for an immediate roof replacement.
Inferior Quality
Using substandard roofing materials or poor roof installation techniques often results in premature rooftop damage. In such cases, roof replacement becomes necessary to save the substructure of your roofing system. As a residential roof repair company in Los Angeles, our team will guide you accordingly on what your home needs.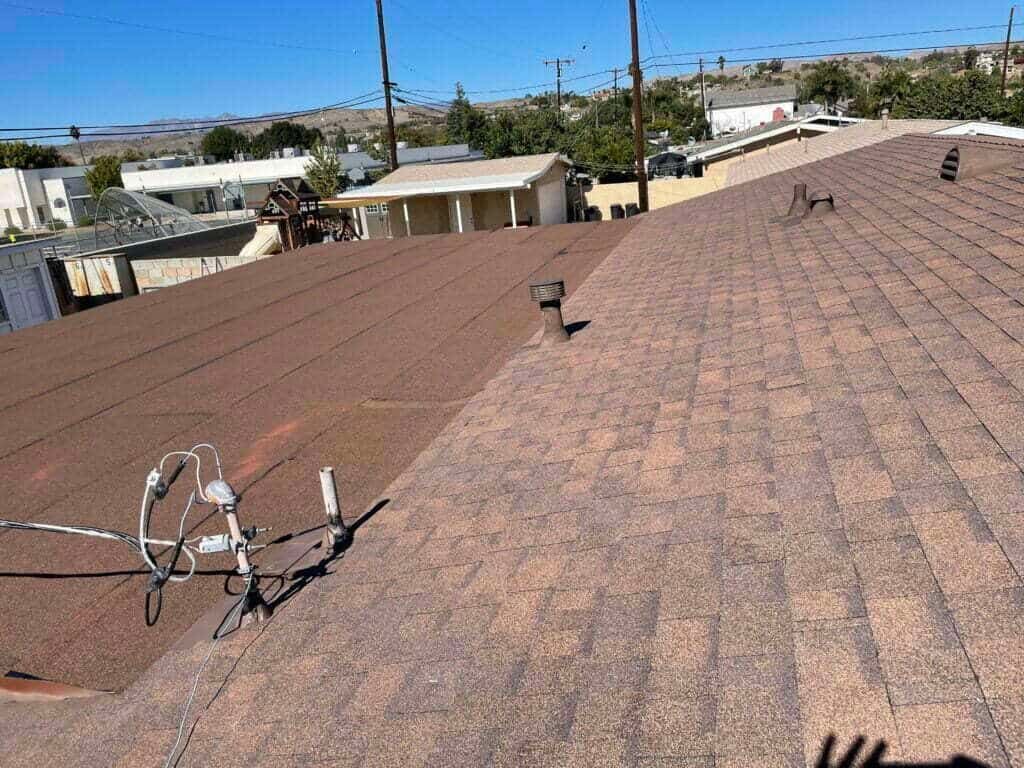 Home Remodeling
Are you planning a major home renovation? Many projects require at least a minor structural change to your existing roof. Most people opt for a roof replacement and the security of a new warranty for their remodeled homes.  
Advanced Age
Over time, a roof's durability diminishes. Poor maintenance and neglect only exacerbate your roofing woes. Contact our residential roof replacement team if your shingles suffer heavy granule loss. 
Listing for Sale
Are you looking for homebuyers in today's market? Reselling your home often requires some type of renovation if you want to maximize its fair market value. In many cases, sellers choose a roof replacement to enhance their homes' curb appeal. 
Types of Roof Replacement Service Materials
When selecting a new roof, think about the type of roof replacement materials you would like to use. Familiarize yourself with some of the most popular types of roofs, as follows: 
Shingles
Asphalt shingles come in different styles and colors. You can install eco-friendly organic shingles made from recycled materials or high-quality slate shingles with superior durability.
Tiles
Ceramic tiles give your home a classic aesthetic appeal. Plus, tiles require very little maintenance, lasting up to 100 years.
Metal
Metal roofing often calls for materials like galvanized steel, tin, and copper. Metal roofs often consist of long panels, coated in paint and ceramic to prevent corrosion.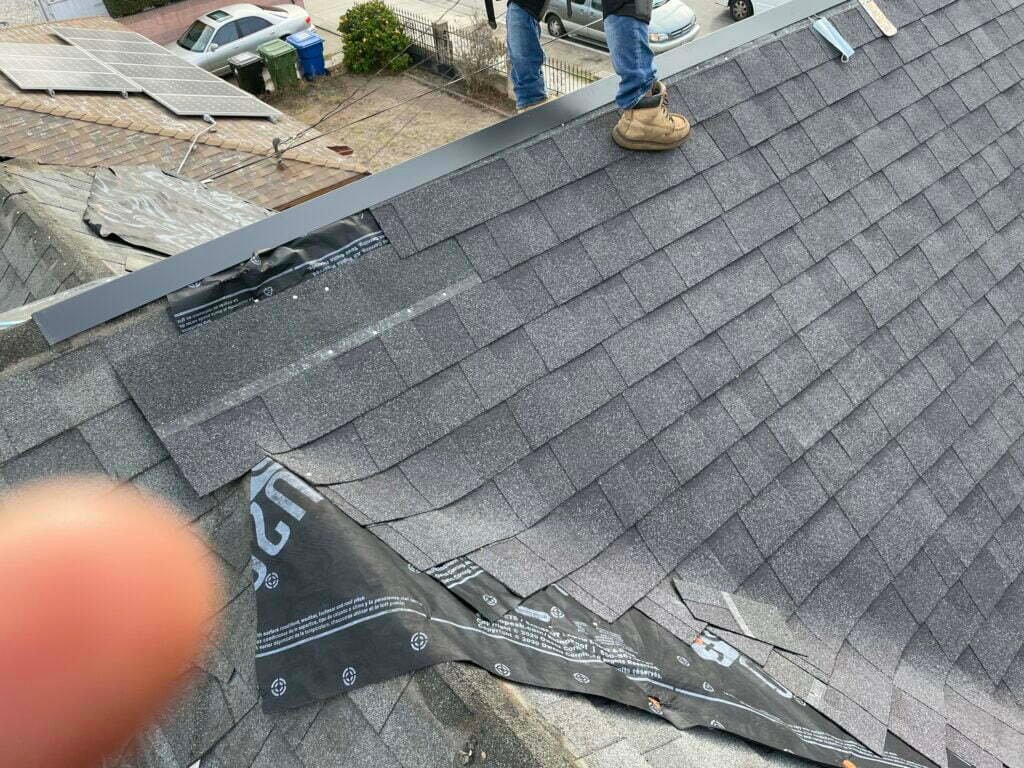 Benefits of Roof Replacement in Reseda, CA
Replacing old roofs proves advantageous for homeowners. Some of the benefits of a roof replacement include:  
Increased market value

 

Enhanced aesthetics

 

Reduced insurance premiums

 

Improved air quality and insulation

 

Maximized protection from the elements

 

Reduced roof repair costs

 
Choose the Best Residential Roof Replacement Company in Los Angeles, CA
We love giving homes and office buildings a mini facelift by installing new roofs. Our team understands that roof replacement requires considerable investment. Fortunately, our superior craftsmanship ensures minimal future roof repairs for your new roof.  
Does your home's existing roof require a roof replacement? Contact Golden Coast Roofing today at 213-295-6541 to get help from Sherman Oaks' leading residential roof replacement company!