Certified Roof Replacement Contractor in Sherman Oaks, California - Hire an Expert!
Protect your assets and help your property look its best by choosing from our full suite of services done by our reliable roofing contractors in Sherman Oaks, CA! When most clients think of a roofing contractor, they imagine someone who fixes a minor leak or replaces an entire roof. While we do complete those types of projects at Golden Coast Roofing, we offer several other services, as well. 
First-Class Service Among All Sherman Oaks Roofing Contractors
Our professional team of roof experts offers the full range of residential and commercial roofing services. Whether you need a small leak repaired or a historical roof restored, we will start work on time, perform flawless roofing services, and leave your property looking cleaner than when we arrived. Discover some of our most popular roofing services below. 
Residential and Commercial Roof Installations
We often work with general contractors on new construction projects, including neighborhood development initiatives. We also install new roofs for individual landowners, collaborating with their private architects. Give us your most intricate roof design, and we will deliver a fully completed roof that matches all specifications.  
Some of the roofing systems we install include: 
Asphalt shingle roofing

 

Tile roofing

 

Composite roofing

 
Flat roofs

 

Spray foam roofs

 
Residential and Commercial Roof Repairs
Clients who need roof repairs make up the majority of our inbound calls. As a trusted roofing contractor, we field inquiries from all over Los Angeles County and beyond. Our professional roofers handle everything from minor seepage to acute physical damage caused by inclement weather. 
At Golden Coast Roofing, we do everything we can to save your existing roof. However, if you need a roof replacement, we will tell you. 
Residential and Commercial Roof Replacements
Sometimes, our expert roofers cannot save a client's current roof despite our decades of experience and deep industry knowledge. We understand that no customer wants to hear that they need a complete replacement. Considering the high cost of a replacement, we closely advise our clients to save money during the process without compromising on quality. 
Residential and Commercial Roof Maintenance
The best way to avoid costly repairs and replacements involves regular roof maintenance. Whether you'd like us to check your roof once a year or every other year, a one-time trip to your home or office building can prevent costly repairs and replacements down the road. As one of the most meticulous roofing contractors, some of the tasks we complete during a maintenance check include: 
Checking rain gutters

 

Removing debris from roof valleys

 

Examining the areas around rooftop equipment installations

 

Using state-of-the-art tools to identify moisture and sagging

 

Searching for pests, like termites and beetles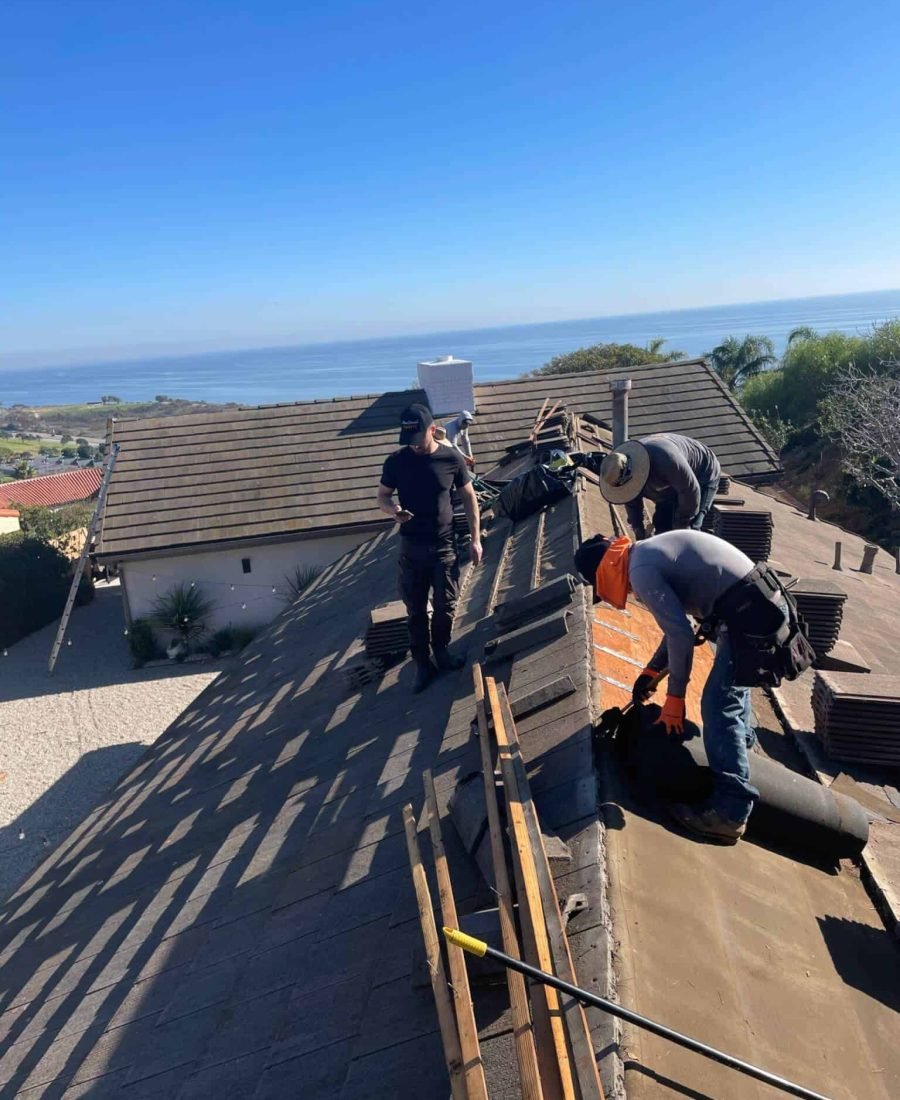 Other Popular Roofing Services
While installations, repairs, and replacements make up the bulk of our work, we also provide several other services to Los Angeles property owners. Some of our other services include:   
Commercial roof coatings

 

Emergency leak repair services

 

Waterproofing

 

Roof modifications

 
Golden Coast Roofing: The #1 Roofing Repair Service Provider in Sherman Oaks, CA
Make your valuable property whole again by hiring the most trusted roofing contractor in Los Angeles: Golden Coast Roofing! Contact one of our friendly team members today at (213) 295-6541 to get your free estimate. 
Book your FREE Estimate with one of our Roofing Experts Today.